10th September 2022 – 15th January 2023
Heirloom: noun
a valuable object that has belonged to a family for several generations.
Hornsea Potteries, which became a much-loved household name in the 1960s, has been revived after 21 years.It is with pleasure that Studio Eleven is offering this unique exhibition within the Fruitmarket, Hull, for the first time. Partnering with Hornsea Pottery LLC, these designers and artisan are reinventing the iconic designs.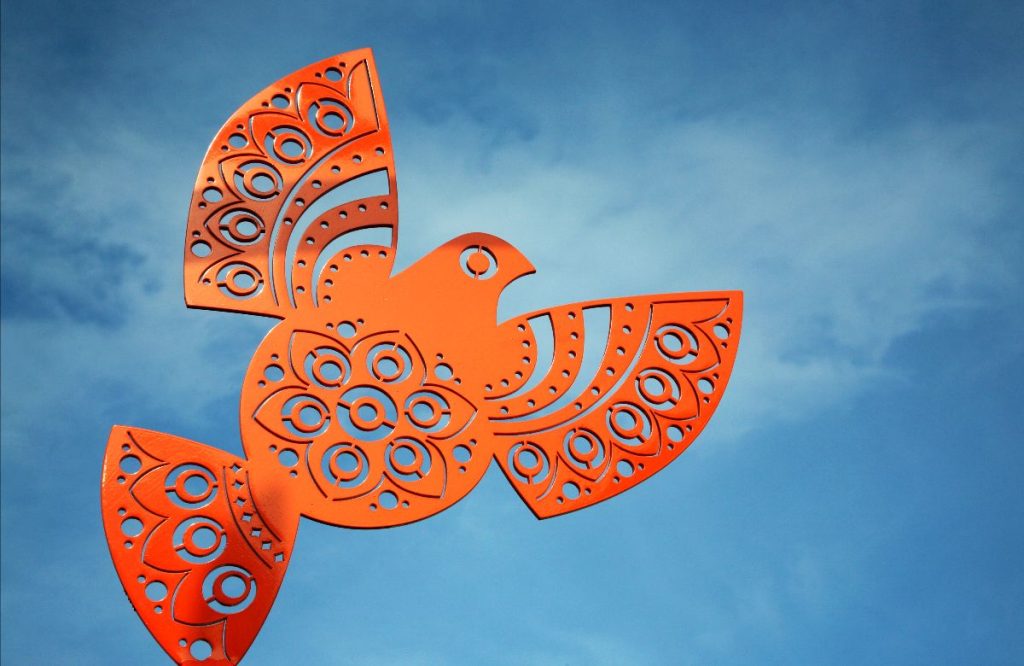 Cornflower & Saffron
Inspired by the design history of contrasts and mid-century design patterns, Adele Howitt has reinvented the Muramics (limited edition ceramic wall hangings circa 1971 – 1972) into fabrics and tiled flat ware. The Paradise Bird designs are inspired by the work of John Clappison, Hornsea Pottery's creative designer from 1958.  While remaining faithful to the strikingly simple block outlines of Clappison's bird designs, the artist has blended in adaptations of other Hornsea designs (note the peacock tail) with extra organic design touches.  The contemporary colourway places these designs firmly in the 21st Century and would be a conversation piece in any interior.  Following her two year period of research delving into the Hornsea Pottery archives, Adele promises that more collections are to follow!
Deborah Bowness
Deborah has produced a beautiful range of understated wallpaper hangings and borders inspired exclusively by the iconic Heirloom design. Originally designed by John Clappison for Hornsea in 1966, this new collection of limited editions, hand-printed wallpapers & borders centres on the HEIRLOOM pattern. Inspired by observing the method in which Clappison adapted the pattern over different tableware shapes & created by deconstructing, rebuilding, reusing & redesigning the original HEIRLOOM pattern.  Deborah's intention is for her work to interact quietly and playfully with objects and furniture, but not dominate the surrounding environment. Bowness wallpapers have made a place in history. Acknowledging their innovation and unique design style, museum institutions hold examples of work in their print collections including the Victoria & Albert Museum, London, Whitworth Art Gallery, Manchester
Hopfrog
In 2020 Hopfrog launched a range of craft glasses with the three of the most loved John Clappison Hornsea Pottery designs – Heirloom, Saffron and Hornsea Cat. The huge success of these has led to Hopfrog expanding its range of designs and products with a new bigger venue at Hornsea Freeport (the old HP factory site). Nick Burton is the sole director of Hopfrog. His experience includes over 20 years in brand management. To celebrate and honour the heritage of the Hornsea Pottery great designs, Hopfrog has launched a range of pale ales to include Heirloom, Hooray for Hornsea.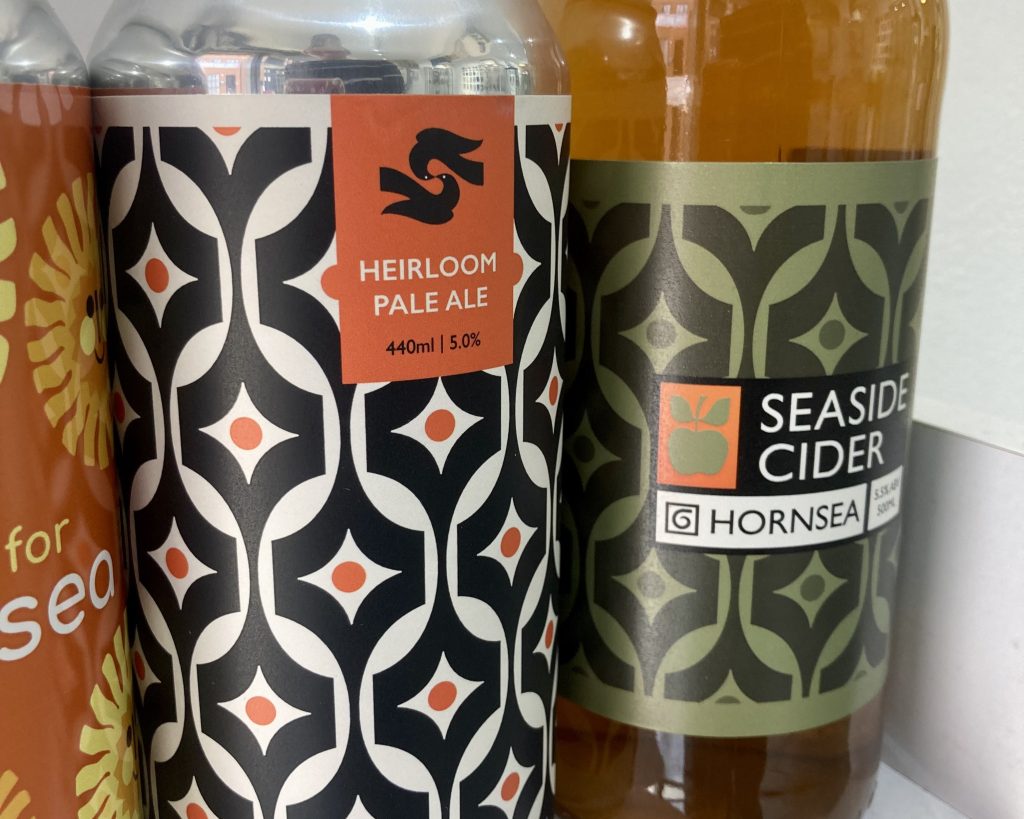 Related Images: