Wednesday 30th Jan – 24th March 2019
Preview Saturday 2nd FEBRUARY 1pm – 3pm.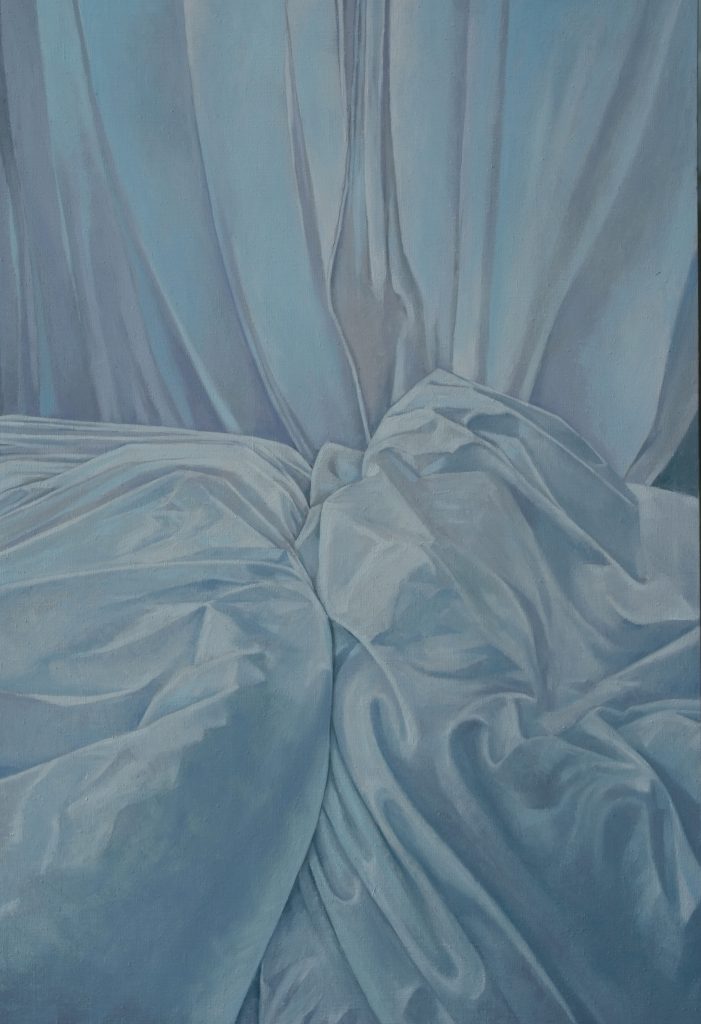 David Fulford – Painter
"These paintings are the product of an encounter between two traditions in western art – the tradition of landscape painting and that of drapery, which extends from the early days of Greek sculpture through Renaissance art, Baroque, neo-classical paintings and into the portrait paintings of artists such as George Romney.
A bed, some linen, a duvet – though less than four square yards, this is where we live out a third of our lives. It is a place of birth, sickness, death, passion, conflict, alienation, sensuality, comfort, refuge, and serenity.
Within the music of these folds we find indications of absence and of presence.."
Katharina Klug – Ceramicist 
"While striving for perfection in the shape of the vessel, I deliberately embrace imperfections in my surface pattern designs. I draw freehand onto the form using my trademark crayons. These hand-drawn lines make the work lively, rough, immediate and unique and preserve the moment of mark- making. I enjoy how the lines follow the curves of the pot, coming together or widening. Inspiration comes from little snippets of observation in my environment. Lines are jumping out at me in almost anything – stripes on cloth, wires and cables, plants and grasses, architecture and streets to name a few.
The other integral part of my work is colour. My work is marked by strong opposites, not only between shape and pattern but also between the inside and the outside of my pots. Using my own glazes based on recipes which I developed and refined over the years, I create high contrast pieces. Black versus white, monochrome versus colorful, and glossy versus matt are central throughout my work."