Exhibition: January 26th 2023 until March 12th 2023 (Preview January 28th 2023)
Featuring works by:
Linda Ingham
Andrew Tyzack
Harvey Taylor
John Dearing
Kate Jordan
Ceramics by Helen Beard.
Andrew Tyzack paints about our perception of and relationship with animals. These animals inhabit his dreams, and through painting, drawing and printmaking, his animal images are brought together for viewing and inspection, like the inhabitants of a Victorian collection. Early inspiration came from a boyhood curiosity for all things natural, and from the artists, writers, poets and dancers, such as the sculptor Andy Goldsworthy and the poet Liz Lochead, who were visitors to his home.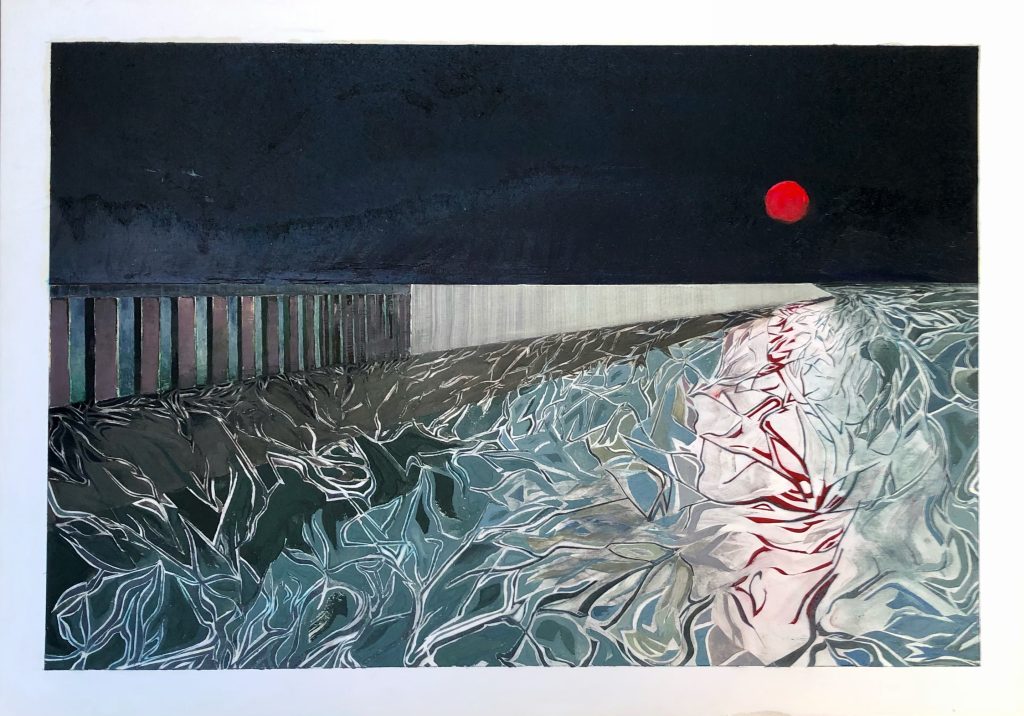 John Dearing: "Influenced by Sumi-e Prints, German Expressionism and the Post War Neo-Romantic Artist. I'm interested in the rhythms and patterns found in the landscape, using these discoveries to develop a sympathetic graphic language of simplification of a heightened reality. Using outward looking observation and inward-looking retrial of places I've sketched and remembered."
Helen Beard is a potter and illustrator and a people watcher at heart. She works from her London studio where she makes, draws, designs and sometimes teaches. The local area and people inspire much of her work. There are all sorts of characters who crop up again and again in her sketchbooks and on her pots – from swimmers in the parks to traders at the local markets. By grouping her pots together, Helen likes to tell a story – creating whimsical scenes that capture the small yet precious moments that make up our daily lives.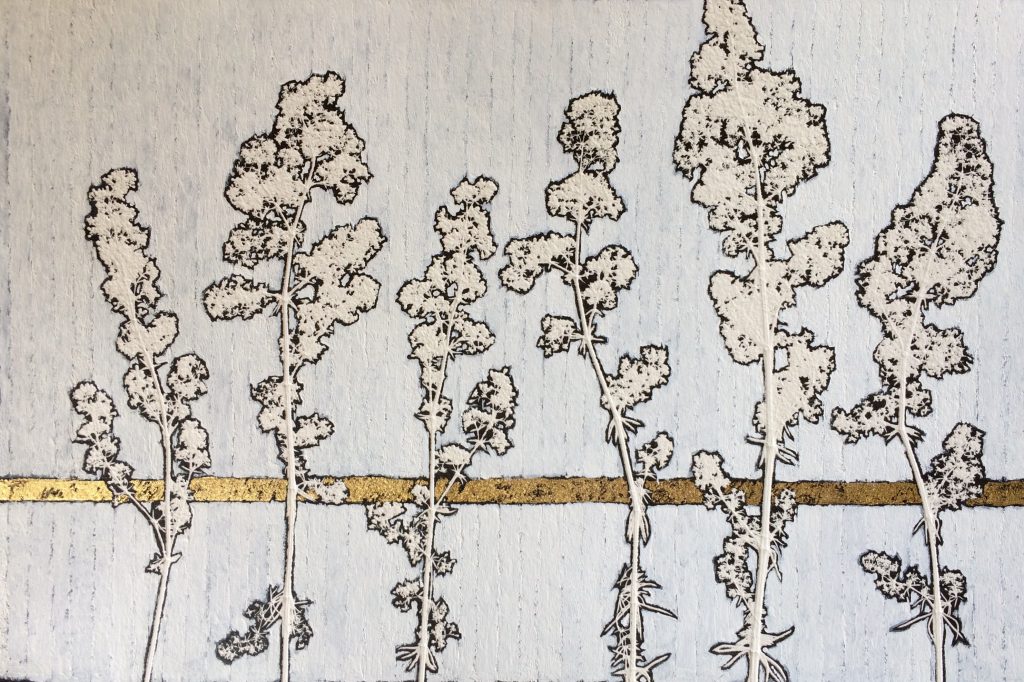 Linda Ingham's heavily process-laden practice has mostly concentrated around subjects related to landscape and place as well as memory and the passage of time for the past 20 years or so. Living so close to the coast, and a SSSI reserve in Lincolnshire has been a constant source of interest and a wonderful site for walking, watching and learning.
Harvey Taylor: "My paintings are concerned with the process of breaking the whole down into small parts and then painting those small parts to create a tapestry like painting. The photographic image I work from is a map that is thoroughly scrutinised and closely transcribed through my eyes, brain and hands onto a larger scale. Through the process of unpicking the image a new painting evolves. Current work in this show is investigating the wooded area near my studio. Up close the painting is a mass of intense marks but from afar the image snaps into view."
Kate Jordan: "I feel my inspirations come from the 'everyday' and the little moments in life that make me smile. My painting style embraces the family life, such as walking the dog, happy places, holidays and memories. My work describes a line between a figurative narrative and abstract elements within painting.
I have always been fascinated by people and bold characters, particularly female. I aim to depict these female versions with a sense of humour, ambiguity and sincerity. During the recent circumstances of 'Lockdown' I have felt more compelled than ever to draw upon these experiences and memories. I have needed to keep painting and drawing in order to keep myself sane . These paintings are very much an expression of that journey through colour, pattern and texture."
Related Images: