6th November 2019 – 12th January 2020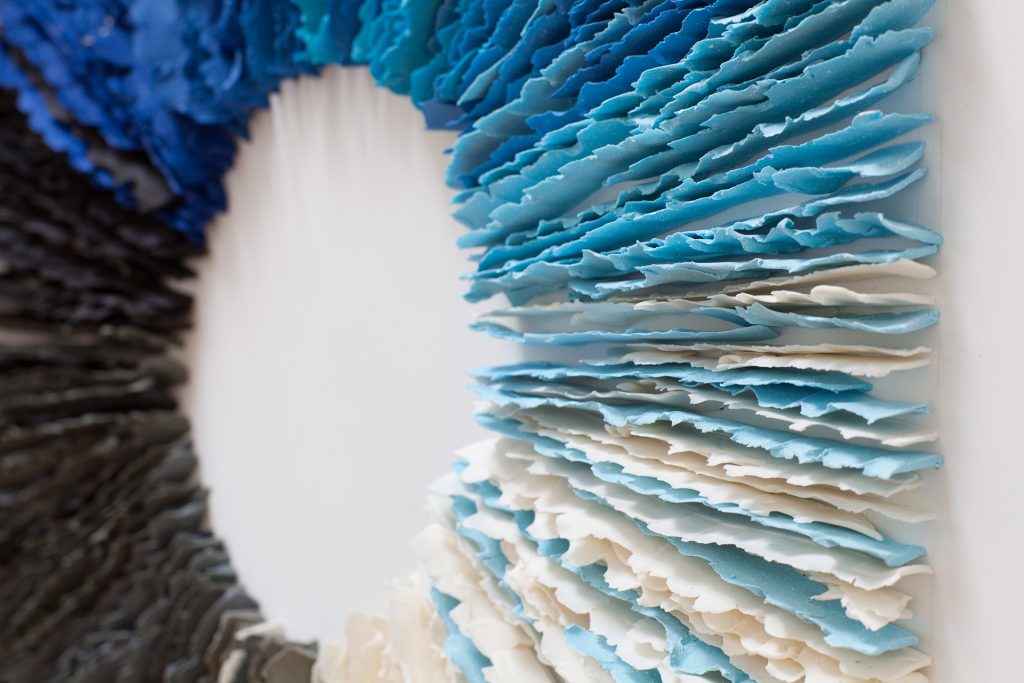 Julie Massie – Ceramic Artist
Julie Massie has taken inspiration for her work from the fragile edges of waves breaking onto the coastline. Strong and destructive waves are the primary shapers of the coastline and usually occur in the winter when the sea is cold and grey, intermingled with blues. These colours are reflected within her final outcomes.
Adele Howitt – Ceramic Artist
Adele's ongoing research manifests as a series of large and small ceramic sculptures – intricate, seemingly delicate, focused on microscopic pollen grains and a new understanding of the value of a wild and living landscape coupled with her re-discovery of pottery skills whilst researching the Mexborough and Dearne Valley Potteries.  A further investigation into the religious symbolism of nature found within European Gothic is beginning to take form and develop.